This is a seed where you will spawn on a small island. The first thing that you will see after spawning is a double village which has been generated there by default. It includes various farms and houses but unfortunately, no blacksmiths.
The two villages have been generated in a very tiny space causing them to overlap one another. And as a result, many of the houses seem to be glitched.
Found by: Damasen, MCPEGuru
Here is a bird-eye view of the entire island. You can definitely tell that this is a double village due to the fact that there are two wells.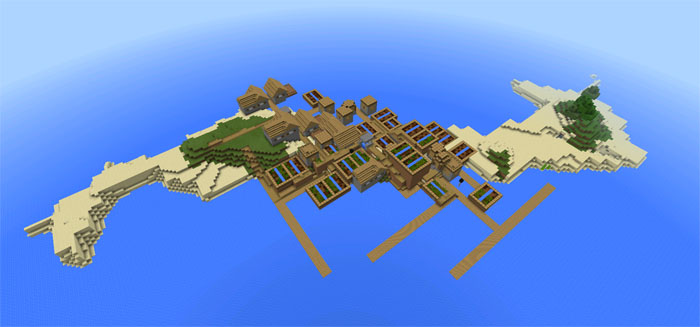 Many of the structures are generated on top of each other.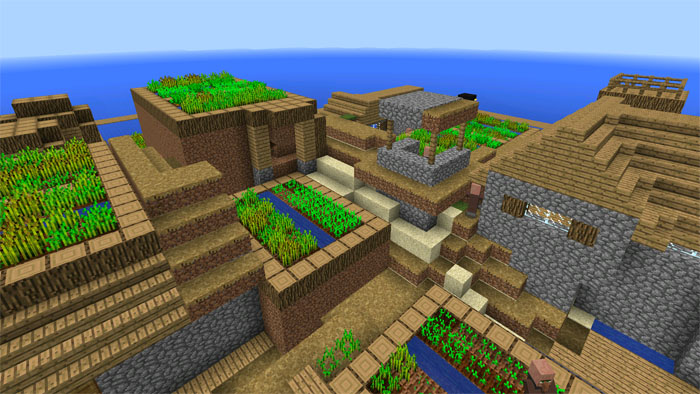 The houses have nice views over the endless ocean.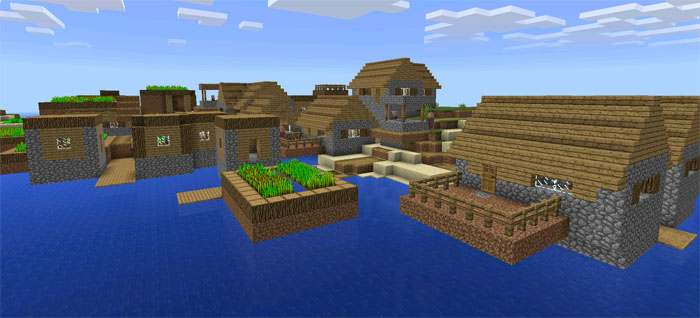 The pathways of the village resemble docks where boats can make port.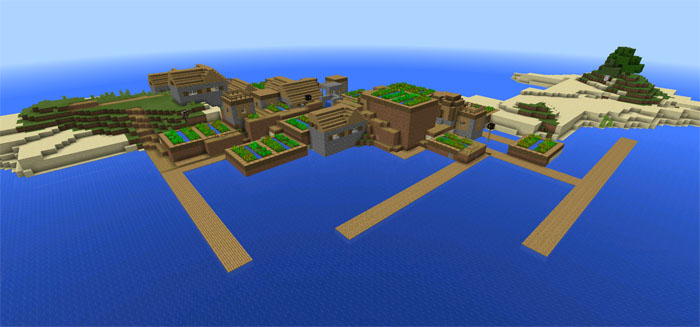 Seed: -1060246543